Business is booming – and we want to make sure our dealers' installation teams have the training they need to be successful! We are excited to announce that we are hosting our Spring Installer Training Workshop on March 20-21, 2017 in Indianapolis! If you are a dealer, you can register your technicians via the link below.

This two-day program will be hands-on and give technicians the necessary training to install, debug, maintain and support the Parker Video Intercom platform.
Who should attend?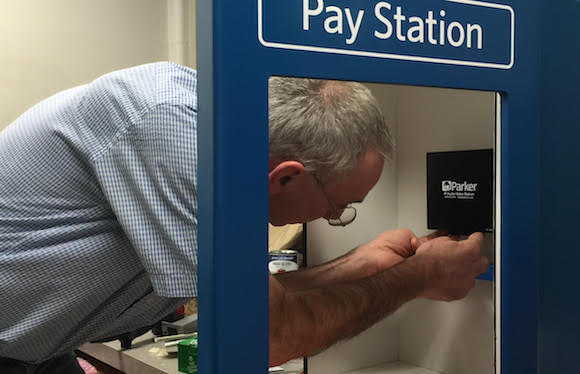 This is a technical workshop specifically oriented to technicians who will be responsible for the installation and trouble-shooting of Parker Video Intercoms. There is a limit of 6 seats open for this workshop.
If demand requires, we will conduct a second event on a date TBA.
Is there a registration fee? What's included?
Yes. The registration fee of $249 will cover meals and all training materials. Hotel and travel are a separate expense. See the website for more details and hotel recommendations.
Have Questions?
More details about this program are available on our website. View all event details including schedule, hotel recommendations, and more at www.helpmeparker.com/training.
We're excited to begin offering hands-on training to installers around the country. This is just one more way we're invest in resources and tools to ensure the success of Parker Video Intercoms for our clients parking garages, lots and other facilities.