Our recent addition of a Brian Wolff as President and CEO of Parker Technology, along with the additional capital raise of $500k has generated some media attention with the largest business news media source in Indy.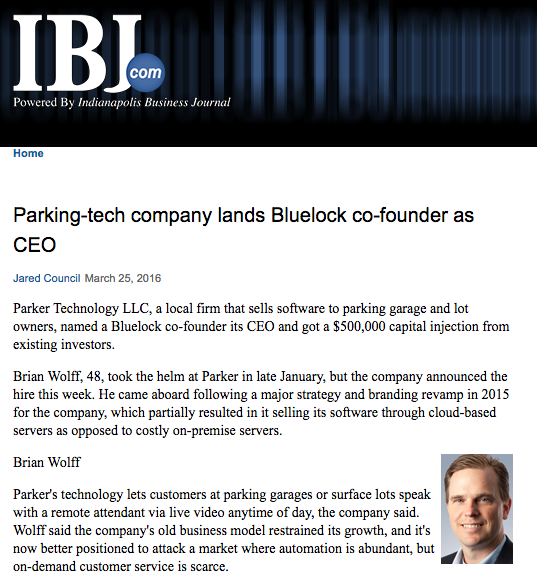 The Indianapolis Business Journal published a story about Parker Technology today on IBJ.com that we encourage you to check out.
One of my favorite quotes from the article is when Brian notes:
"Millennials are good with technology and they're happy to help themselves. They prefer it," Wolff said. "But when something goes wrong, they want fast, friendly, prompt service."
That certainly is the truth! There is a lot of research on Millennials and customer service. This blog post from SalesForce is a great starting point on the topic if you're interested in learning about what Millennials want from customer service.