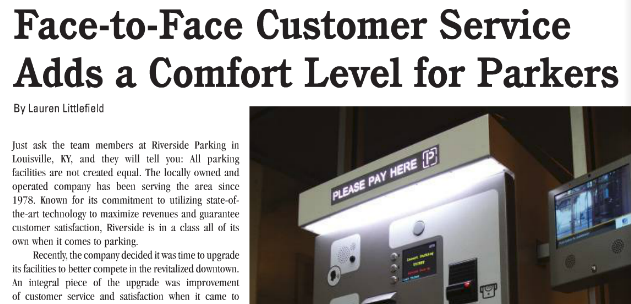 The February 2016 edition of Parking Today magazine featured a story about our client, Riverside Parking, a private parking operator from Louisville, KY.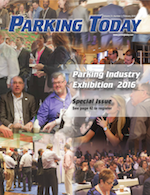 Here's a quick link to e-edition of Parking Today Magazine (see page 78). You can read the article online on the magazine site, or read the more expanded case study on our site about how Parker's video intercom platform and 24/7 Remote Attendant Call Center are a part of Riverside's strategy to deliver a great customer experience and differentiate from national competitors seeking to steal market share.
One of our favorite quotes from the article is from John Ford, General Manager at Riverside. "Before using Parker, when a customer needed assistance we were only able to provide audio support," said Ford. "Now, our customers actually see the representative, which adds a level of comfort for the customer and helps resolve issues in a significantly shorter amount of time."
Pretty much sums up what we're working on every day to do for our clients and their parking customers!