Were you at NPA's 2016 Annual Meeting? We were – it's one of the best events of the year!
Besides our standard booth, we also had a few surprises around the show floor in the form of integrated Parker Video Intercoms at Amano McGann's booth and new for this show – WPS too!
The new WPS integrated video intercoms use the onboard video screens, microphone, call button and speaker to deliver a high-quality look within the form factor of the WPS parking equipment.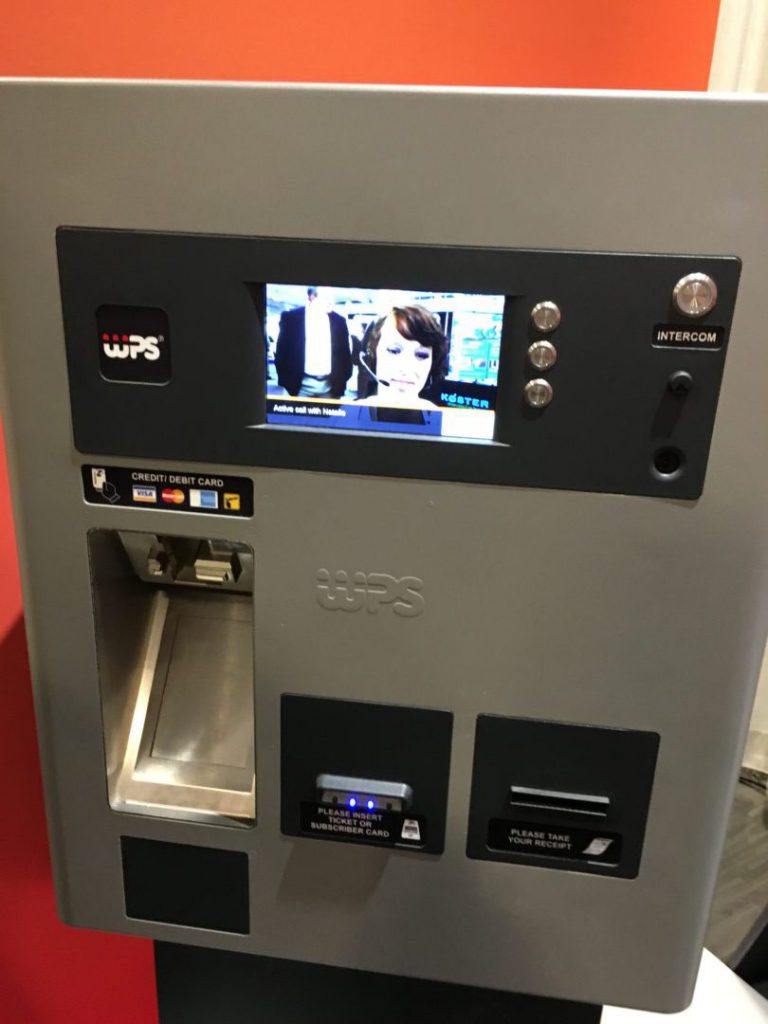 I appreciate that the photo I'm showing here isn't the greatest quality, but it really was cool for facility owners and operators to be looking at WPS pay on foot and in-lane equipment at the show and get a Parker Video Intercom demo too.
Natalie Mehringer, our account manager, was manning the calls from our main booth where we were showcasing our Parking Call Center software. Our 24/7 Parking Call Center in Indianapolis was also taking calls so visitors at the WPS (and Amano) booth could experience the same user experience as their guests would.
We still have a few kinks to work out within the WPS platform to ensure a smooth operation for customers, but we're close to making this a fully-deployed solution for customers to consider when installing new WPS equipment – or upgrading existing equipment too.