A new feature released in today's Parker Call Center Software will enable your remote attendants the ability to raise the gate and keep it raised until business conditions/rules apply to lower it back down for our next version of Audio and Video Brains (May 2017).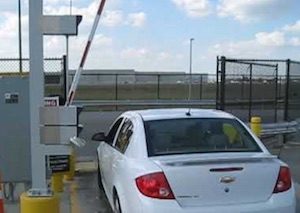 There are occasions that come up where a facilities business rules may require that the remote attendant keeps a gate open, even after a single parking patron exits the garage. This might include:
A large back-up of patrons waiting to exit is prompting a bad customer experience
Credit card machines may be down, affecting all exiting patrons,
A patron in a vehicle on an active call with the remote attendant pays for their car plus the vehicle behind them and both patrons need to exit without the gate dropping.
To make a gated lane have this new feature turned on, you must contact Parker Support (support@helpmeparker.com) to request that this feature be enabled for your facility. Once enabled by our admins, in addition to a "raise gate" button you will also have a "Lock Gate Open" button:

Once the gate is raised using the Lock Gate Open button, the gate will remain open until the remote attendant clicks the "Close Gate" option. The gate then closes once the next vehicle passes by the magnetic loop.

As long as this option appears on the remote attendant's screen, the call cannot be ended and nothing else can be done in the software. This effectively ensures the CSR does not leave the gate open indefinitely, as they cannot answer another call until the gate is closed.
We hope this new feature (for new Video and Audio Brains releasing in May 2017) addresses special circumstances where your remote attendant can make a judgment call to keep the gate open, reducing additional help button calls and expediting exits from your facility when circumstances require.