We are pleased to announce the addition to the Parker Technology team this week! Tammy Baker joins our organization as Director of Customer Experience.
Bringing Tammy on board represents an investment to ensure our customers have a high level of satisfaction. She will also be responsible for architecting processes and structure that can adequately meet client expectation as we rapidly grow.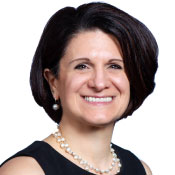 Born in Dayton, Ohio, Tammy grew up in Indianapolis where Parker Video Intercoms is headquartered. After graduating from Warren Central High school she attended IUPUI where she earned her HR Certificate and Bachelors in Organizational Leadership and Supervision.
Her education, combined with 26 years of experience, will serve as a strong foundation as we significantly increase the size of our team. She's hands-on, and loves to get into the details.
Driven by a strong sense of urgency and integrity throughout her career, Tammy's past teams have implemented substantial improvements to service delivery, operational standardization, inventory management and communications. She is at her best when turning uncertainty and chaos into clarity and stability.
Her hands-on experience in Customer Service, Inventory Control, Manufacturing, Distribution and Shipping at companies including Reebok, Cardinal Health, Bluelock, Coeus Technology and Allied Automation give her a strong foundation to help lead decisions that facilitate corporate growth in all areas of our business.
Feel free to give her a welcome. You can email her at tammy@helpmeparker.com.