Our two-way video intercoms are incredibly powerful for enabling the remote attendant in a call center to speak face to face with the parking patron. The camera angle between the parking terminal and the customer is optimized for that face to face interaction. This can limit the visibility of what is happening in the lane for the remote attendant.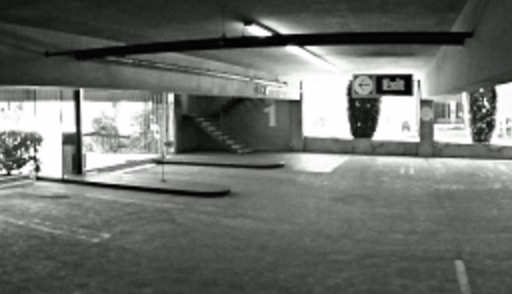 No longer!
Our software release today adds a new feature which enables you to add third-party IP camera views to a live call feed so that the remote attendant in your call center gets a birds-eye view of the lane or lobby near the terminal from which the call comes.
Our new feature supports most standard off-the-shelf IP cameras that have a public (open) URL video feed, so there is no propriety equipment to purchase (keeping your costs low). If your facility already has overhead IP cameras installed and you can provide a public URL, we can likely allow those feeds to be added directly into the Parker Call Center Software for terminal.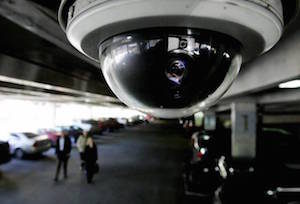 You'll also be pleased to know there is no additional cost for additional IP camera feeds in the call center software. This feature is included in our standard software license and remote monitoring fees.
We added this feature for several reasons including:
Gives the remote attendant additional information to assess the situation of handling calls. When the remote attendant can see a damaged gate or a backed up lane, for example, he or she can then evaluate if business rules dictate a different course of action.
Providing the remote attendant a wider view of the situation helps the attendant more quickly identify issues and be proactive to call for local assistance from a garage manager than waiting for a parking patron to identify the issue.
We've been testing this new feature for a few weeks in the Parker 24/7 Call Center and our remote attendants have found that the additional IP camera support on exit lanes is particularly helpful in assessing problems and getting the patrons' issue resolved in the fastest way possible.
How to add IP cameras for your facilities
This new feature is a manual update to the settings for your facility. As such, you will need to open a Support Ticket (email support@helpmeparker.com) to get this process started. You will need the public URL/IP address for each camera feed along with each terminal in your facility that the camera feed needs to be connected to.
This new feature is just one more way we're putting information into the hands of the remote attendant to provide the best customer experience possible to your guests.